Georgialum Alumni Association
Welcome to Georgialum, the official registered Alumni Association of our college! Georgialum is a vibrant and interactive network that fosters strong bonds between our alumni and the institution. As a registered society under the Travancore - Cochin Literary, Scientific, and Charitable Societies Act, 1955 with register number KTM/TC/374/2022, Georgialum plays a crucial role in the development and quality initiatives of our college.
Our alumni, spread across the globe, exemplify the college's commitment to imparting holistic education and developing global competencies. They have made significant contributions to various fields and serve as shining examples of the college's vision and mission. The Alumni Association is led by an Executive Committee comprising the President, Vice President, Secretary, Joint Secretary, Treasurer, and elected Members from the general body meetings. The Principal of the college serves as the Patron of the Alumni Association, while a faculty member is designated as the faculty in charge.
To strengthen our ties, Georgialum organizes an annual gathering in December, bringing together alumni from different batches. Regular meetings of the Alumni Executive Committee are convened to discuss and implement various initiatives. The Departmental Alumni meetings are also conducted annually, allowing alumni to connect with their respective departments and faculty members. Georgialum aims to establish a global network of alumni, and the UK, Delhi, and Canada Chapters actively support the institution's initiatives. We encourage all alumni to actively participate in Georgialum's activities and contribute to the growth and success of our college. Together, we can continue to foster a strong and supportive community that enhances the college's legacy and enriches the lives of our alumni.
Convenor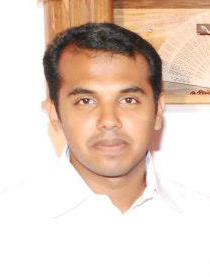 Mr. Josiah John
Assistant Professor, Department of Economics
Mob: 9847734113
josiah@sgcaruvithura.ac.in
Event Gallery
---
---
Alumni Registration Form