We have a host of exciting events that take place throughout the academic year. Here are the major events that we have lined up:
Onam
Onam is the most significant cultural festival of Kerala, and we celebrate it with great fervor at St. George's College. The day is marked with traditional attire, a grand feast, and various cultural activities, including the Pulikali dance, Onappottan, and various competitions. Students, faculty, and staff come together to create a vibrant and festive atmosphere on campus.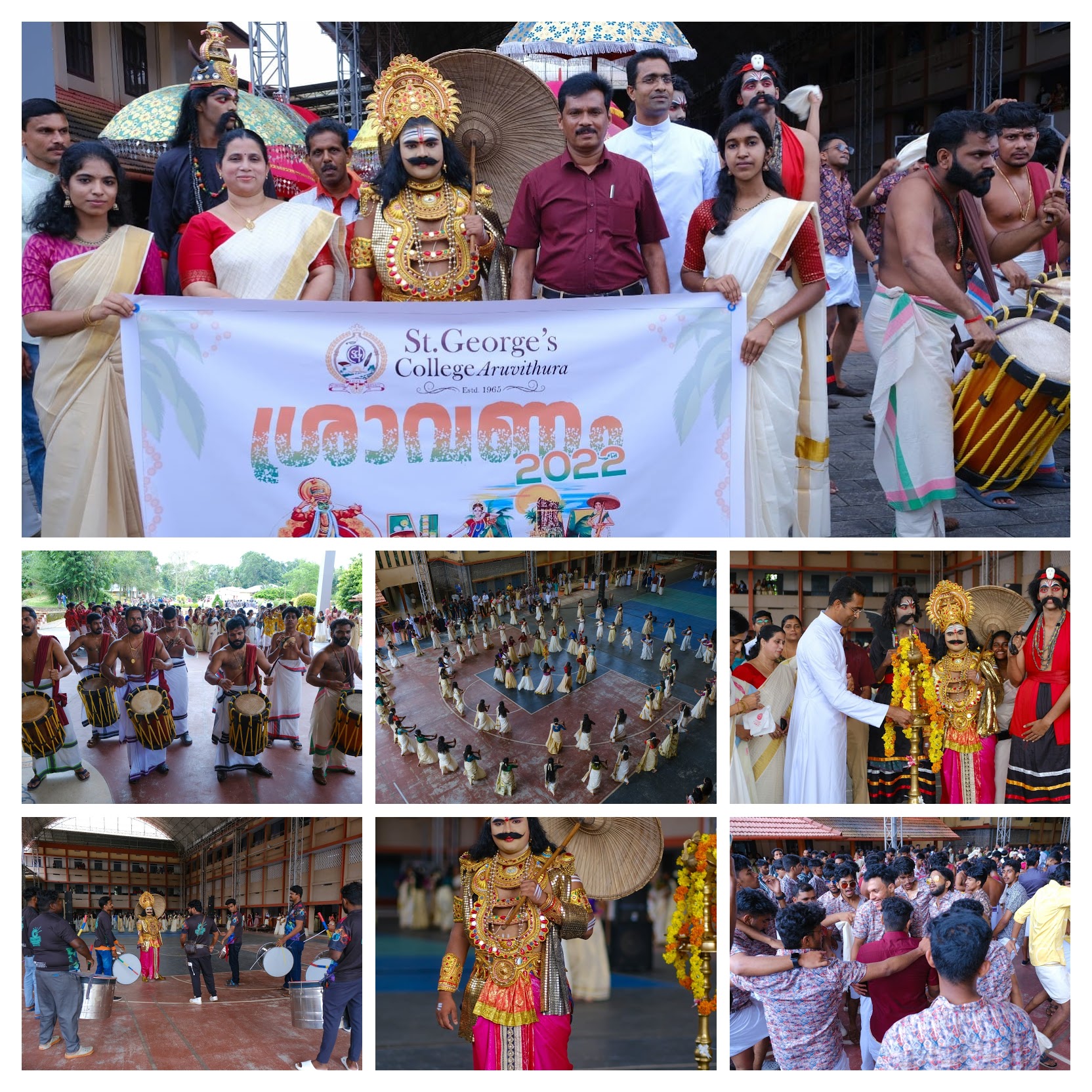 Arts Fest
The Arts Fest at St. George's College is an event that showcases the talents of our students. The event brings together various art forms such as music, dance, drama, and visual arts, with students competing in various categories. The event provides a platform for students to showcase their creativity and passion, and it's always a delight to witness the talent on display.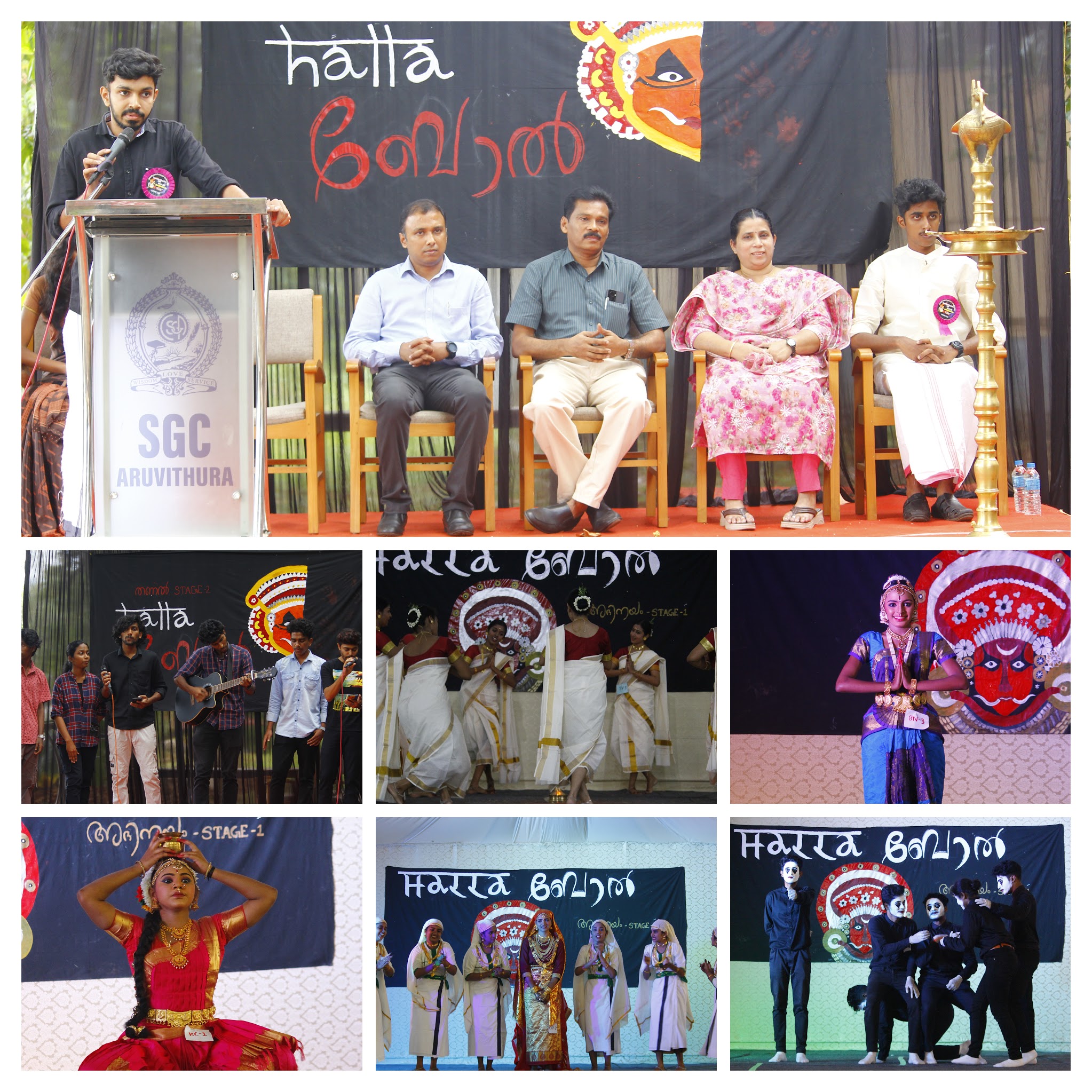 Freshers' Day
Freshers' Day is a special event that welcomes new students to the St. George's College community. It's a day filled with excitement and fun, with various activities like treasure hunts, ice-breaking sessions, and cultural performances. This event is a great way for new students to meet their peers and integrate into college life.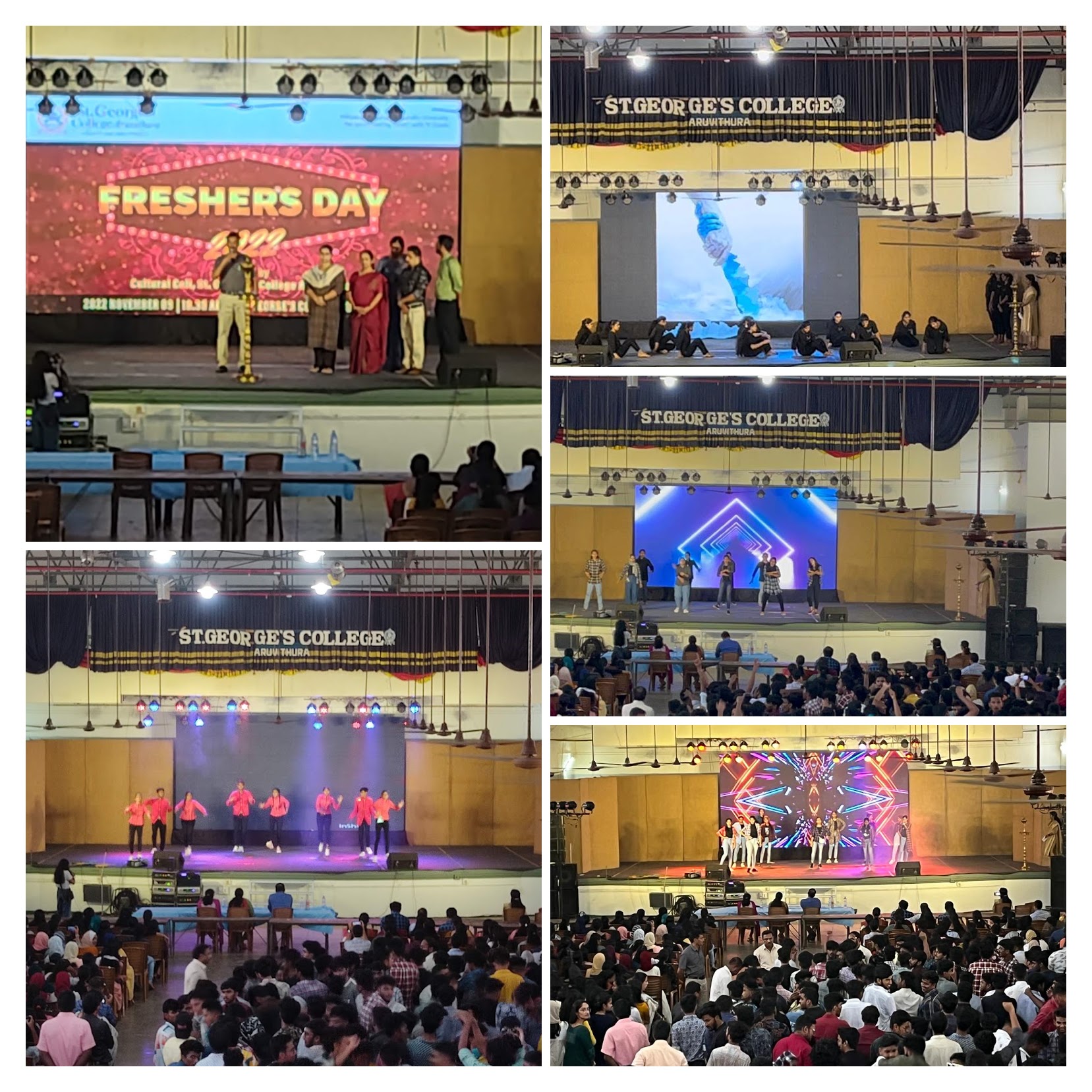 Christmas
Christmas is a time of joy and celebration, and St. George's College does it with style. The campus is decked out in festive decorations, and the day is marked with carol singing, traditional and various fun activities. It's a great way to end the academic year on a high note and usher in the Christmas season.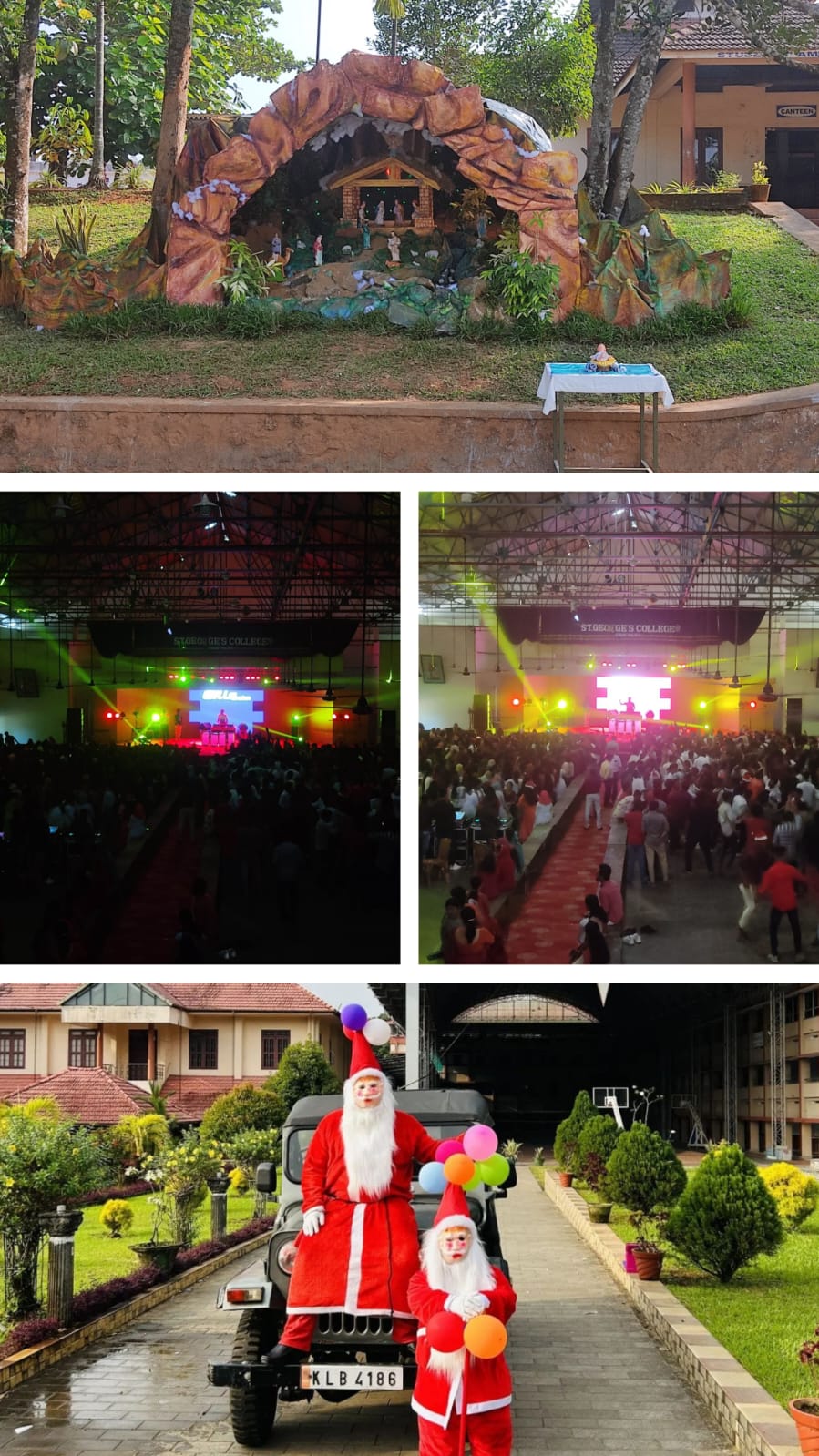 Alumni Meet
The Alumni Meet is a chance for our former students to reconnect with their alma mater and reminisce about their college days. The event provides a platform for alumni to share their experiences, network with fellow alumni, and interact with current students. It's always a pleasure to welcome back our former students and hear about their successes and achievements.