Welcome to St. George's College
St. George's College, Aruvithura is a college under the Mahatma Gandhi University, Kottayam. It is located in Aruvithura, Erattupetta, Kottayam District in Kerala, India. It was accredited 'A' Grade by NAAC.
St. George's College Aruvithura, a minority educational institution founded by St. George Forane Church, Aruvithura in 1965. Pioneered under the patronage of His Excellency Mar Sebastian Vayalil, the first Bishop of Pala, and cherished by a host of visionaries and philanthropists like Very Rev. Fr. Thomas Araythinal and Mr. T. A. Thomman (Former Minister), the college, right from its inception, embarked on an odyssey towards academic pre-eminence. Very Rev. Fr. Thomas Manakkat, the founding manager and a great visionary, was truly instrumental in laying the foundations for a great beginning and Very Rev. Fr. Jacob Thazhathel, who followed him, was equally adept and insightful in in his ideals, guiding the college during the early stages of its growth. For more than two decades,His Excellency Mar Joseph Pallickaparampil, the Bishop of Pala, had been the patron of the college. His Excellency Mar Joseph Kallarangattu is the present patron of this seat of learning.
The college comes under sections 2(f) and 12B of the University Grants Commission (UGC) and was reaccredited by NAAC with 'A' Level in 2015. The college is a premier institution with a sound work-ethic, dedication and reputation for value based quality education and caters to the educational requirements of the eastern parts of the Meenachil Taluk and the high range sector of Kerala. Currently the college offers 17 undergraduate courses, 5 post graduate courses and the Department of Chemistry is a recognized Research Centre of MG University.
Read More
Happenings @ SGC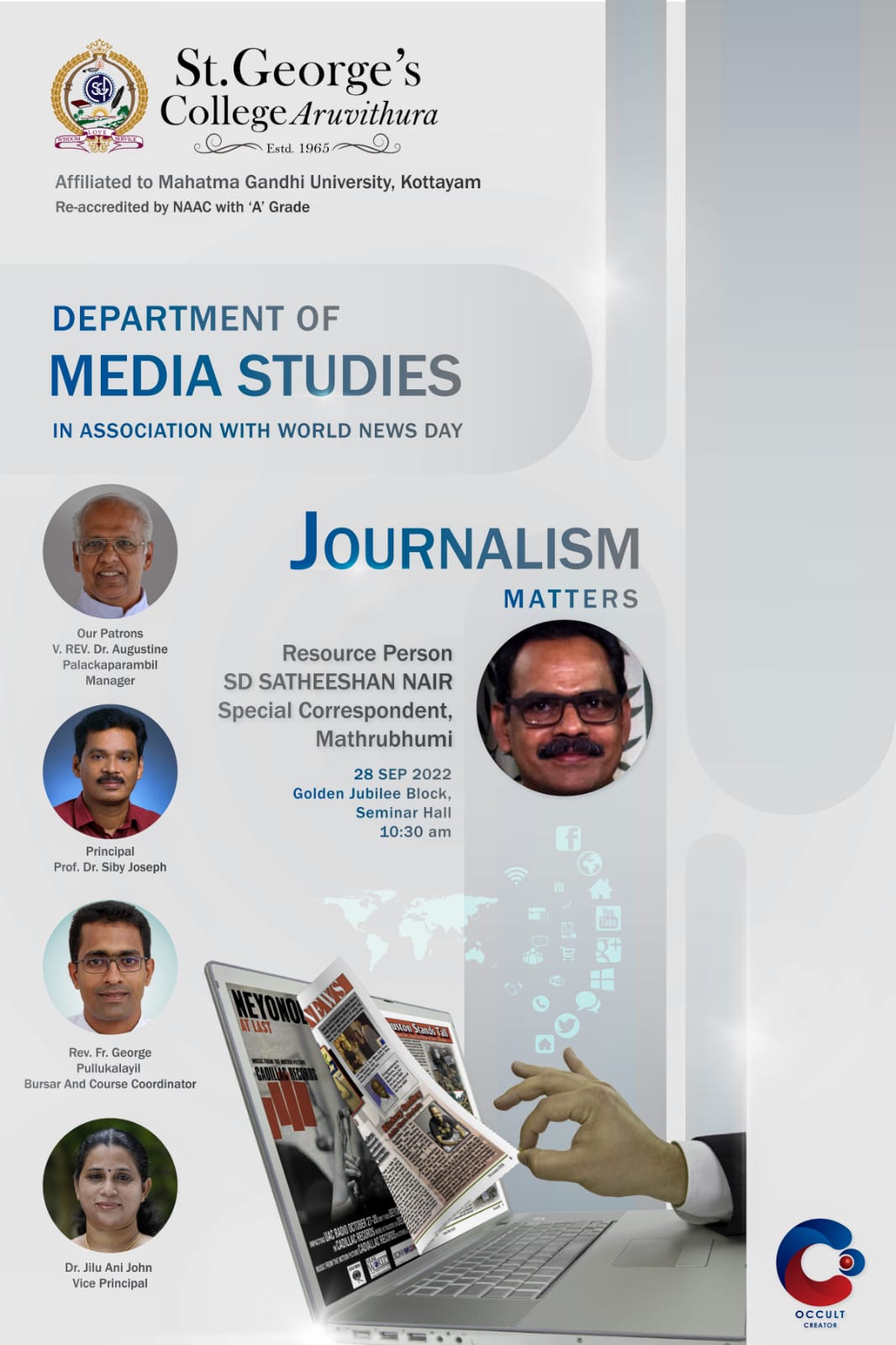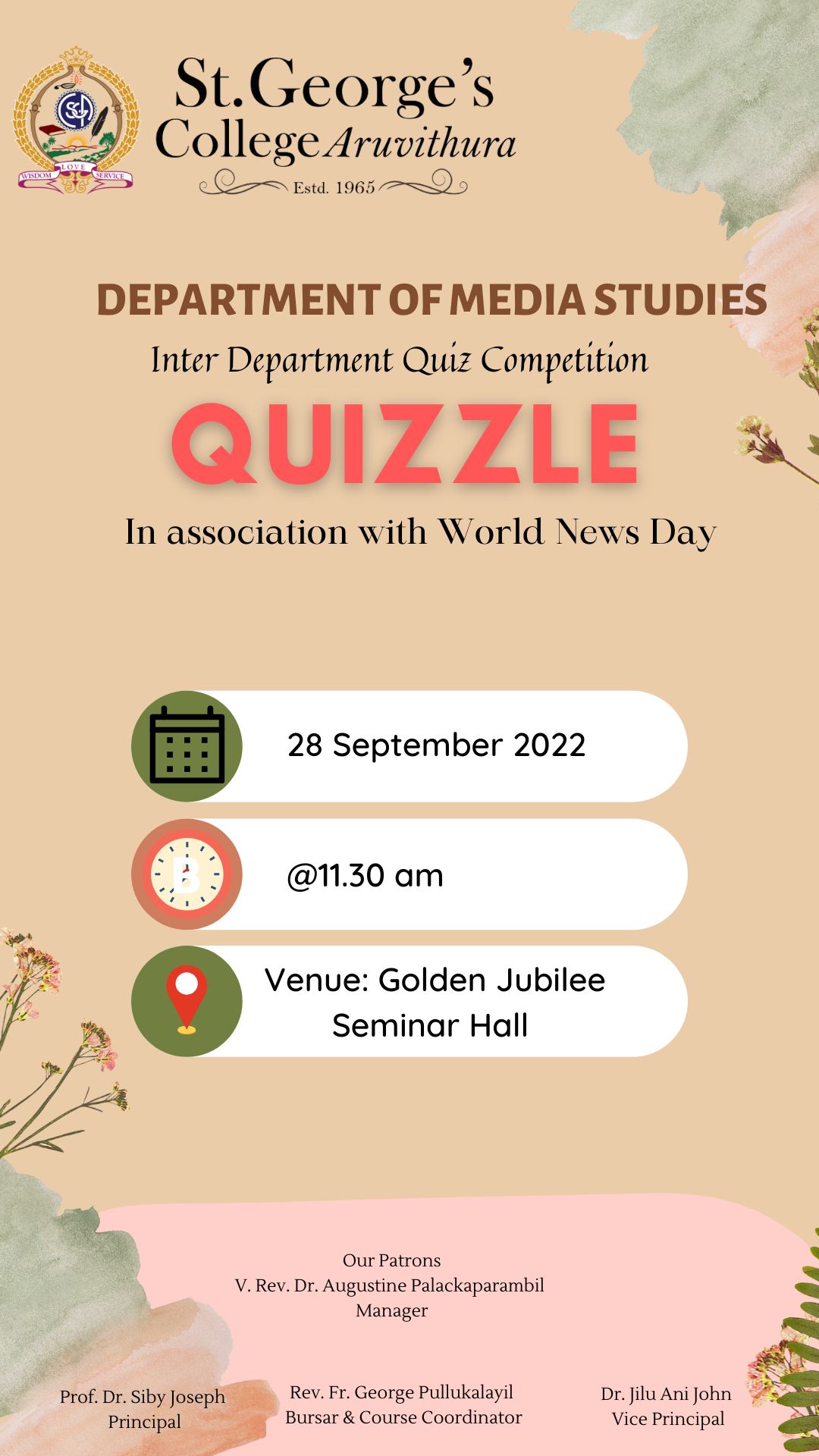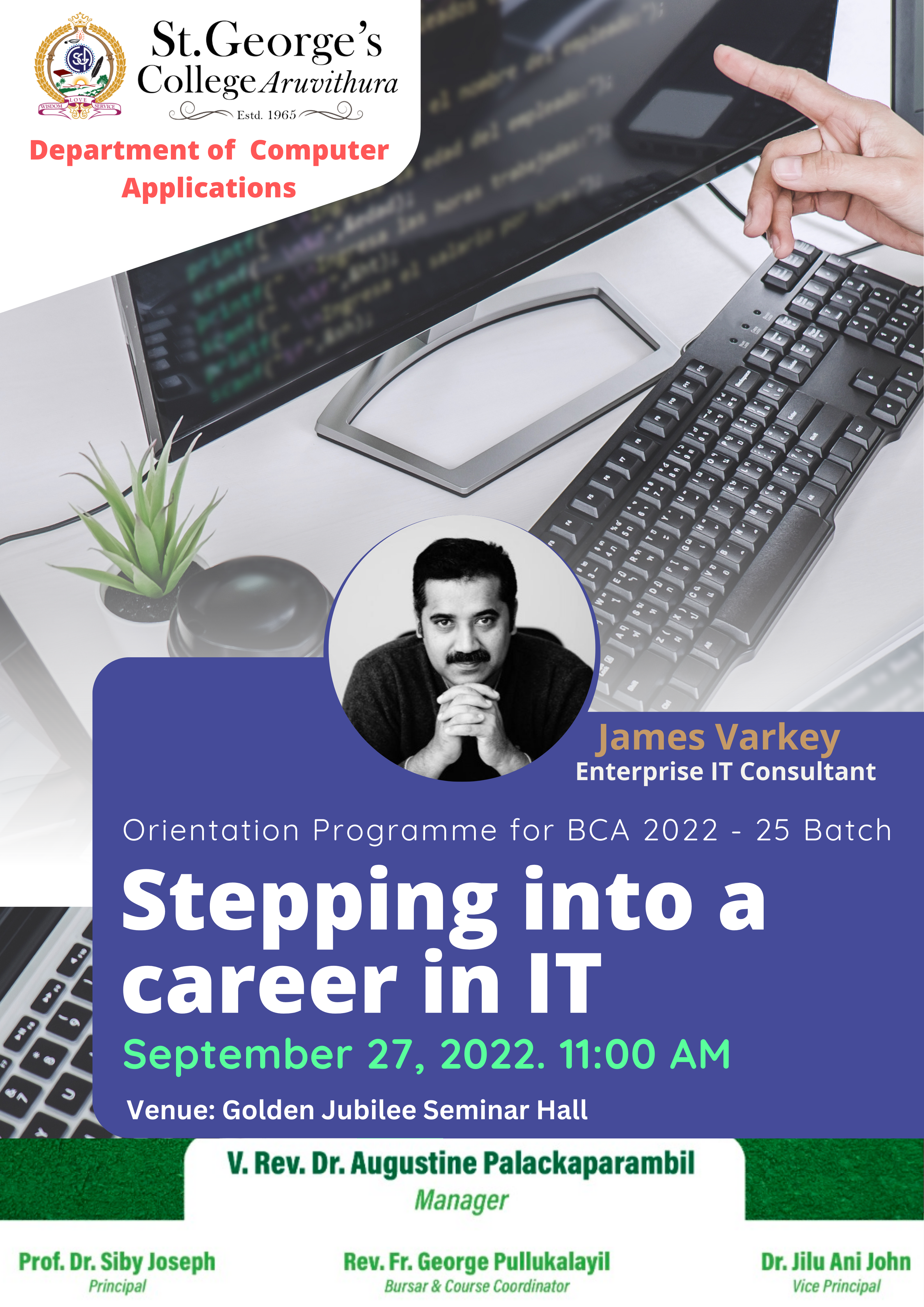 View More →